Site Last Updated: 3/29/2017 5:54:01 PM
4275 County Road 22
Waterloo, IN 46793
260-837-7306

Partnering with Walker Farms
Walker Farms is currently seeking outside investors who are interested in owning productive farmland. Our position in the ag industry oftentimes presents opportunities to purchase farmland that may not get offered publicly.
Our goal is to create long term relationships with investors to create an attractive return on investment for both parties. We enjoy improving recently acquired land as well as maintaining it to increase its value and productivity.
We are always looking for large, productive parcels of land to rent, purchase and/or manage. In today's fast changing agricultural environment, we believe that all of our partners should make a good living and returns on their investments. Competitive cash rents is only a small portion of what we can provide a landlord.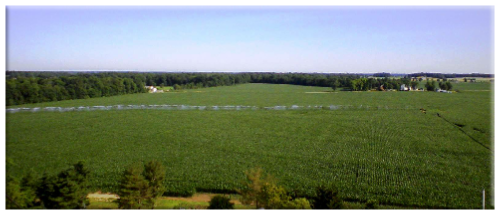 Services and advantages that we can provide:
Fertility
Maintaining adequate fertility levels as well as balancing the soil nutrition to maximize production is a standard of ours. Soil productivity is a direct value to the land we farm. Fertility is critical to our success as producers and it adds value to your land.

Intensive soil sampling, advanced field records, and new mapping technology help us to reach these standards. Precision farming technology has allowed us to manage every acre instead of entire farms. Professional agronomist consultants and the latest in technology push us farther down this path every year. Because of this, long-term relationships are beneficial to the producer as well as the landowner.
Land Maintenance
We own an excavator, dozer, backhoe, and ditching machine to install drainage tile when necessary as well as maintain existing systems. We also remove fence rows and trees as needed and can clear/spray brush along field edges.

Roadsides get mowed and/or sprayed, where possible. We like to farm attractive parcels of land as much as the landlord enjoys owning them. Our goal with each piece of land is to improve it and maintain it for maximum value and productivity.
The Environment
.Communication
Experience and Security
Grain bins and advance marketing strategies are coupled with crop insurance to ensure the financial stability of our operation and continued success with our landlords.

A succession plan within our operation will give Walker Farms, our landlords & other partners the ability to be successful together for future generations.
Please contact us for more information.